What a monumental day in Australia's TV History… after thirty seven and half years, the final scene of Neighbours was shot on Friday 10th June 2022.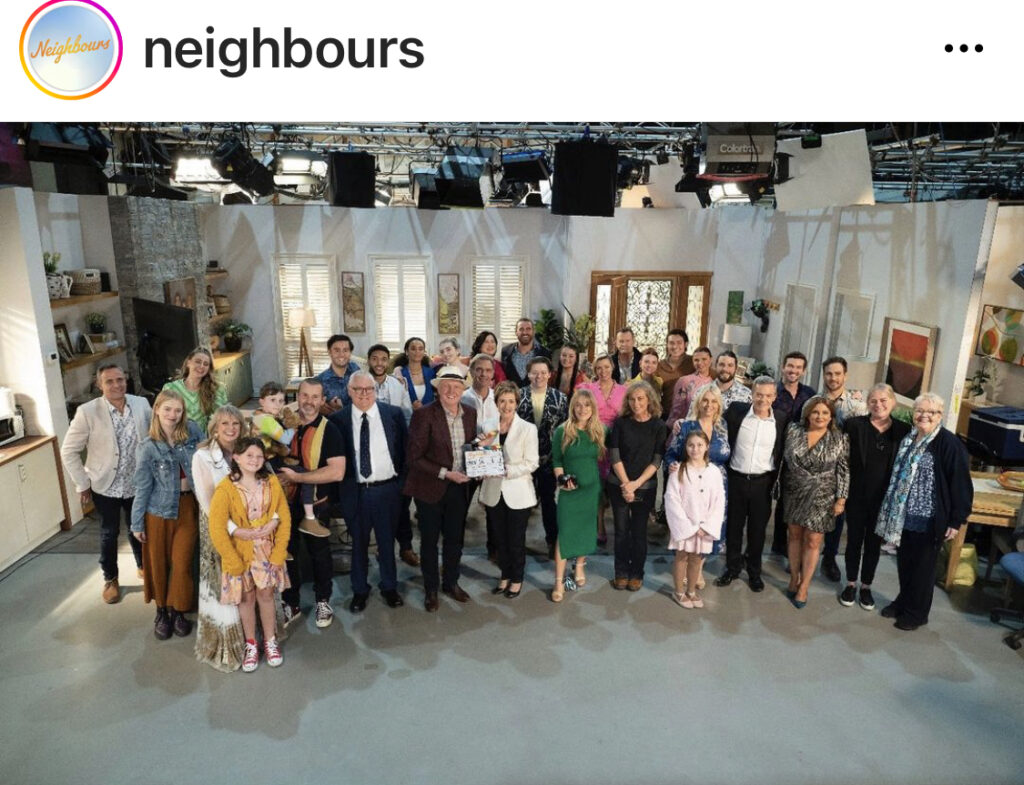 As you can imagine, it was such an emotional day for us all filming the final scene of this global, successful, iconic, Australian soap opera. Neighbours has been the fundamental training ground of thousands of cast and crew and has launched careers worldwide. We have to acknowledge and thank the trailblazing original casting director 'Jan Russ' for her 25 years of loyal service to Neighbours, launching many of those careers!
I have worn many hats on this production (acting as the character of Vera Punt was my favourite by far), but one of the hardest, proudest, and most fundamental roles was been the Covid Nurse – keeping the production of NEIGHBOURS up and running throughout the global pandemic.